Customer Manager Pro Software Prices
Amazing Low Prices!
Ready To Order? Call 248-434-8358 or Contact a Local Dealer
Purchase with confidence! All Customer Manager Pro software products include a 30 day money-back guarantee.
If working with an independent Customer Manager Pro Dealer, inquire about there return policy.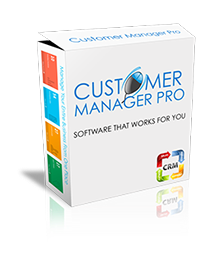 Customer Manager Pro
Manage leads, customers, job quotes, jobs, invoices, files, calendars and more for your growing business through a central database. Customer Manager Pro works anytime and anywhere. The program is run through your website. So however you access your website, you can access Customer Manager Pro.
Mobile access lets you use your Smartphone or tablet; whatever works best for you and your business - everywhere. Your entire office on the go.
We don't put limits on anything - unlimited customers, unlimited files, unlimited employees. The program is wide open and is open source. You decide how much access to give to your employees. You can fully customize it to suit your needs for your growing business. You can process credit cards on the job site using your mobile device. Mobile access is included and hosting options are available. Total cost is
$599.00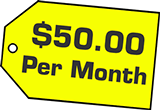 Pay-As-You-Go
Meet the cheapest and one of the simplest and most honest pay-as-you-go offerings ever! Don't want to pay upfront for Customer Manager Pro
NO PROBLEM!
We make it easy for you to get setup and running online in no time.

Our US Based support team is available around the clock to help you

Fast Servers And Networks Powered Through Blue Dog Hosting

Server and Network
Always Up
FREE & Instant Setup
No Contracts
Cancel Anytime
No Hidden Fees
Rock Solid Infrastructure
FREE Install & Training
24x7 Tech Support
Free Upgrades
Unlimited Employees
Unlimited Customers
Unlimited Quotes
Unlimited Invoices
Unlimited Tickets
Includes ADMIN LTE
Includes Advance Todo
1 FREE Fast Track Planner
ADMIN LTE Upgrade
A well-designed feature that Works with Customer Manager Pro to upgrade the theme of the software and to enhance the dashboard features and enables you to create your own custom widgets.
(Custom Widgits Require Programing Knowledge)
C
lick here for the demo.
$39.99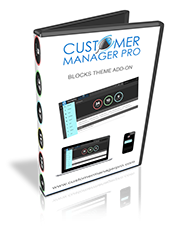 BLOCKS Theme Upgrade
This theme makes Customer Manager Pro look amazing! Dashboard widgets show an overview of your Customer Manager Pro CRM system. See past weekly earnings and expenses in a graph and receive notifications when jobs are due or customers upload new files.
Easily create your own Dashboard Widgets with a little bit of PHP knowledge.
This theme introduces a new customer dashboard page. The widgets on this page show the number of
overdue invoices, incomplete jobs, incomplete quotes, open tickets and upcoming reminders. Also, a summary of basic customer information and recently sent emails. Widgets can be re-arranged on the page.
C
lick here for the demo.
$39.99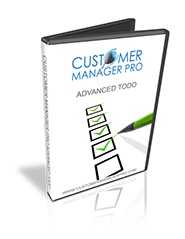 Advance Todo Upgrade
Great simple add-on feature to the popular Customer Manager Pro. Now with improved Drag And Drop features and design. You can assign todo's to customers, jobs, staff members and more. This great add-on feature now has a handy little widget that integrates onto your dashboard for simple easy access to all your todo's with the AdminLTE Upgrade.
C
lick here for the demo.
$39.99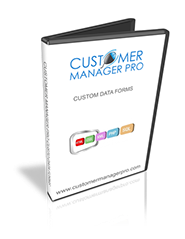 Custom Data Forms
This is a great (and very unique!) feature. We can design your company's database forms and you can customize them with no programming knowledge. Create text fields, drop downs, encrypted fields, file uploads and more. Nest custom data entries under one another, link custom data entries to a Customer. If there is a feature in your business that is missing in the core of Customer Manager Pro, we should be able to design it for you (within reason…). Prices vary depending on content going into the form. Please call our offices to get an exact quote on having your custom data form designed.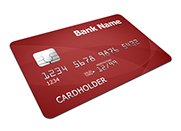 CARDCONNECT Credit Card Processing
Cardconnect specializes in credit card processing integrated into Customer Manager Pro. Send out an invoice and have the customer click on the link that says pay now using your credit card. If a customer says they would like to pay on the fly at time of visit or when the job is complete no problem using your cell phone or tablet or mobile device that has an Internet connection you can log into Customer Manager Pro click on the customers account then invoice and then pay now using their credit card information. FREE setup and training with Cardconnect integration.
Some of Cardconnect benefits include:
Cardconnect offers fast merchant approval and easy setup

Cardconnect is very competitive with their fees and in many cases they are substantially lower than competitors

Easier end-to-end technical support services are offered from both Customer Manager Pro And Cardconnect Payment Processing

Next -day funding and even same-day funding are available

Free Gift Card Processing With Cardconnect
Blue Dog Hosting
Choosing a web hosting company is one of the most important decisions you have to make when setting up a website or Customer Manager Pro. There are lots of criteria to consider and plenty of questions to answer. Not to mention the hundreds of web hosting companies to choose from! Blue Dog Hosting is a great company with great prices, 24/7 Tech support and they integrate well with Customer Manager Pro. Click on the link to learn more about the hosting plans they offer.